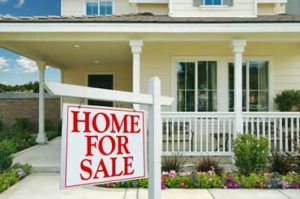 Property investments aim to increase value higher than its initial price. Depending on the type amount of value you want to be added there could be some low-cost ways or some renovations that go deep in depth. Before selling a property some adjustments should be made to improve its appeal to potential buyers.
Declutter
Ensure that there are fewer distractions as much as space that is visible to the viewers. This means that contents in your house should be made as minimal as possible including items such as excessive toiletries that could be in the bathroom. This works in ensuring that clients concentrate more on the space that is going to acquire rather than its contents. Make sure that the pathways and entrances are clear of any things blocking the way. Additionally one can pull down personal pictures on the viewing day to give the clients a chance to visualize the property as theirs.
Lighting improvements
Such improvements could easily be made with just minimal effort however, they have large impacts on the outlook of the property. By opening the curtains and blinds, one lets in the natural light enabling a clear visual of the property. Having viewers come at night should also come with additional lamps on the tables and floors for extra brightness all around the house. Brightness in rooms will tend to bring out a bigger space as compared to those that are dim.
Sorting out smells
As a priority, the bad smells in the house must be eliminated with items such as carpets requiring cleaning and rubbish bins emptied. An honest opinion from a friend could come in handy, however, going overboard will not necessarily bring out the expected outcome. Depending on how long one has lived in the property the sensory organs adapt to the smell of the house that we fail to recognize it is there.
Showcase storage
As people move in they would want the assurance that they would have somewhere to put their stuff safely. It is necessary to ensure that the place is well arranged and ready for viewers when they arrive. Drawers, hangers, and racks could be considered before going out to the market. However, sometimes one may find themselves with a lot of items themselves hence the need to engage a temporary area to store them for showcasing purposes. Despite these efforts seeming extreme, they have an overall impact on whether your property is eligible for buying. Read about 10 ways to prepare your home for sale which is an effective guide and a complete roadmap.